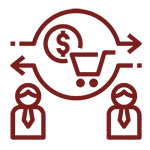 Procurement
Our mission is to create a long-standing partnership with the procurement team, ensuring each organization's needs are met. We pride ourselves on personalized and customized service solutions.
Engineering
We understand engineering as well as the significance of technology and innovation within engineering. Therefore, we will work hand in hand with the engineering team(s) of organizations to develop the most effective and efficient, performance-based material supply programs. What's more, with our many regulatory approvals, it's often effortless to introduce Polymer Resources to new programs.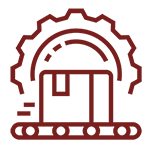 Production
Qualifying and purchasing material is one piece of the equation.  We have a technical team with the ability to travel 24/7 to ensure material processing on the floor is seamless. 
Sales
Partnering with sales teams enables us to be on the leading edge of new product designs and at the forefront of industry boundaries providing speed to your marketplace.
Get Polymer Resins with Four Key Benefits
Our business and staff deliver flexible and attentive service tailored to the needs of individual customers.
Custom Formulating: If you need a special formulation or custom color, we can tailor an existing material or develop a new one.
Customer-centric Business Culture: We emphasize listening, collaborative problem solving, and flexible solutions, including lot sizes of less than truckload (LTL) to truckload (TL).
Straight to the Source: You can reach our customer service team, account managers, technicians, engineers and executives by dialing them directly – no phone trees involved.
Polymer Resources applies exacting standards to ensure the highest quality and consistency of our products and services.
Quality Guarantee:
We are among a very few polymer suppliers that back our compounding and color-matching services with a
quality guarantee
.
High Customer Satisfaction: Our commitment to quality is shown by our less than 1% return rate on standard, customized, and color-matched compounds.
ISO 9001 Certification: Our facilities are certified to the ISO 9001 standard for quality management, which is proof of our ability to deliver consistent, quality products and services.
We understand that speed is often as critical as quality, so we have organized our business to help you get to market faster. We offer express services for color matching and manufacturing to facilitate speed to market, demand fluctuations, and last-minute changes to forecasted business.
Expedited Delivery: Polymer Resources can meet your custom delivery requirements for just-in-time or expedited shipments.
Short Lead Times: We use stocking programs and local warehousing to eliminate delivery delays and make sure our products arrive on time, every time.
Fast, Expert Response: As a small, privately held company, we avoid red tape and bureaucracy to make decisions quickly. When necessary, we can be on site the same day to resolve a customer issue or provide technical assistance.
You can rely on Polymer Resources for consistent products that are available whenever and wherever you need them. Keys to our stability are:
Financial Discipline: In the often volatile plastics industry, Polymer Resources stands out as a reliably steady source for specialty compounds. Our company is privately owned and debt-free, so we can focus exclusively on providing value to our customers.
Long-term Employees: The majority of our workers have been with the company for nearly two decades, ensuring continuity and a strong institutional knowledge base, as well as broad and deep expertise.
Continuous Investment: We make ongoing investments in manufacturing assets, acquisitions, employee training, and in our portfolio of agency-specified products to ensure our customers' success.
Our Mission
My mission at Polymer Resources has not changed since I founded this company more than four decades ago. It includes continuing our tradition of financial stability, sustainable growth, and visionary leadership that compounds success for customers, suppliers, and employees. It also means proudly manufacturing our products in America and making them available to the global marketplace.
Les Klein, Chief Executive Officer, Polymer Resources, Ltd.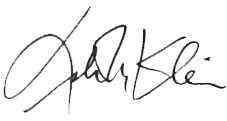 What is a Polymer Resin?
Polymer resin is like the industrial counterpart of naturally-occurring plant resins. Much like plant resins, polymer resin starts out as a thick and sticky fluid that hardens permanently when left out in the open air for a certain period of time. They are usually produced by soaping organic compounds like thermosetting plastics. Companies that manufacture thermoplastics can make use of substances like methyl methacrylate, which behaves like a casting sort of resin in its liquid state. Once the methyl methacrylate goes through a polymerization process, it then sets into a hard, solid form. The finished product is sometimes used as a kind of acrylic glass.
Given that polymer resin is produced via the compounding of plastic substances, PolyVisions, Inc. typically supplies this sort of raw material to be used in many manufacturing processes. The average person actually encounters this sort of material every day in a variety of finished products, such as the following:
1.) In cars or automobiles. Car factories as well as manufacturing plants that produce spare parts and components for vehicles use polymer resin a lot. The material is crucial to the production of several automobile-related components such as seat belts and carpets. These polymers are also used in the injection molding processes for cars or automobiles and are responsible for the durability of the said components and finished products. PolyVisions, Inc. is usually tapped by companies looking for polymers that are sure to withstand a great deal of force and strain to help keep customers riding the vehicles and automobiles safe and secure.
2.) In construction. There are a wide variety of uses for this material in construction. They can be used to produce sturdy window or door frames, durable but aesthetically-pleasing floor tiles, the bases of countertops, and so on. Apart from its durability, polymer resins are prized in the field of construction for its versatility since the liquid form can be poured into molds to produce the desired shape.
3.) In packaging. This material is godsend for those producing all sorts of packaging materials. The liquid form of this material is helpful for producing uniquely-shaped yet durable kinds of packaging for products that have an irregular shape. Some components of packaging materials, such as screws or bolts, can also be hewn from this material.
Polymer resins can also be used to fashion solid and sleek cases for expensive powders and cosmetics, along with sturdy bottles and containers for substances that need to kept in airtight containers (e.g., nail polish, etc.).
4.) In textiles. While polymer resins aren't really a component of the common kinds of fabrics being used in the textile industry, they are used to produce other clothing components. Buttons and zippers with polymer resin parts, for example, are widely used in the production processes of companies involved in the textile industry.
5.) In other technical applications. Goods like paper machine clothing, mechanical rubber products, and industrial, technical fabrics also involve quantities of polymer resin in their respective production processes.